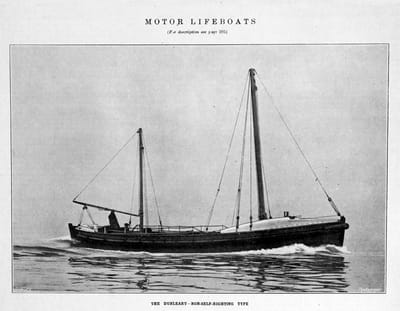 Our mission for the Dunleary Lifeboat Project is to acquire the registered historic lifeboat named the 'Dunleary' which was on service in Dun Laoghaire, Co. Dublin, Ireland (formally Kingstown) from 1919 – 1937 and to restore and fit out this vessel to its former glory, with the view to complying with the current marine certification for pleasure crafts.

It is envisaged that during the restoration, that this time will be used to encourage participation by individuals or groups of all ages, domination and persuasions to participate in a practical way and in doing so will share experience, viewpoints, knowledge and understanding of differences that otherwise might not be acquired in a more formal educational environment.

The Dunleary Lifeboat Project is a not for profit driven inclusive aspiration through the promotion of the maritime heritage of this island nation.

Our immediate mission is to establish a suitable premises with a maritime environment to incorporate on going restoration and maintenance of this vessel and other vessels of historical and heritage value for the future children of the whole of Ireland.